Zito – Blue Room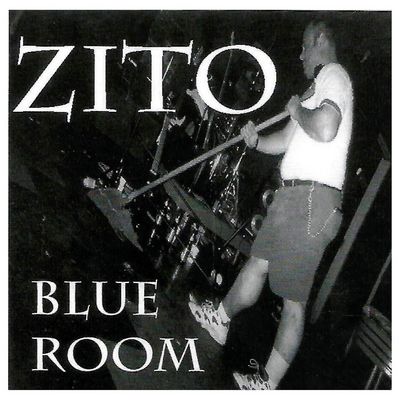 It's back. The debut album that blew up the '90s blues scene. The songs that announced the touchdown
of a major new talent. In modern times, as an established solo star and former member of the globally
acclaimed Royal Southern Brotherhood, Mike Zito's reputation precedes him. But turn back the clocks.
Rewind the film reels. Slip through the wormhole to 1998, when a 27-year-old punk kid took his first shot
in the studio. "Blue Room," he reflects, "is the beginning of me becoming an artist."
By 1998, Zito had been around the block. Raised at the sharp end in St. Louis, Missouri, he'd witnessed
the lean years of the '70s, as his father – a union employee at the local Anheuser-Busch brewery –
grafted to support five kids in a cramped apartment. Music was a way out, with Zito learning his craft at a
downtown guitar store, then seizing any live work that fell his way. As he told the Blues Mag: "I've played
with country bands, dance bands, rock bands, alternative bands…"
Blue Room was the moment of clarity, when Zito realised he was burning to be more than a roadhouse-
filling covers band. In 1997, he assembled a dedicated lineup and announced his new mission
statement: original songs written from the heart. But artistic integrity didn't come cheap. With just $1000
for studio bills, the entire Blue Room tracklisting was captured in a single day, and you can still feel the
urgency flood through the speakers. "We'd played the night before until 6am at an all-night club in St.
Louis," recalls Zito, "and went to the studio at 9am. We brought beer with us and basically did not sleep.
The vibe is total bravado, full of honesty."
Blue Room changed everything. As the album sold, the songs began to be requested live – displacing
the Cream and Hendrix covers – and Zito was heralded as an artist of rare potential. Back then, he didn't
anticipate the bitter-sweet future about to unfold – the lost years of alcoholism in the post-millennium,
the salvation offered by his wife, Laura, the plaudits of Royal Southern Brotherhood in 2012 and the
rising trajectory of his solo career since he picked it back up with 2015's Keep Coming Back. But when
Zito looks back now at Blue Room, he wouldn't change a thing: "I find such joy in listening to the young
man on this recording. I'm so proud that it's finally being released by Ruf Records after twenty years…"
Titel
Hollywood
Pull The Trigger
It's All Good
Gravy Jam
Lovering
Shoes Blues
Ways About You
Soundcheck
Lightening Bug
Rocket Man