Sara K. – Horse I Used To Ride (live in 2001)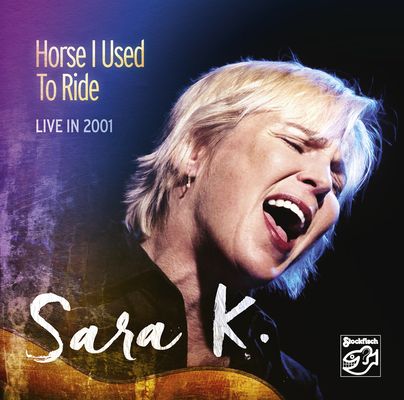 Das legendäre Konzert von 2001 bei dem sich Sara K. und Günter Pauler zum ersten Mal trafen – und die jahrelange Zusammenarbeit begann. Begleitet wird Sara auf fünf Titeln von Chris Jones aus deren Begegnung ebenfalls wunderbare Aufnahmen entstanden.
Sara K. über dieses Album: You can see that it all began with this concert at the Gasthaus Zum Esel. Chris, Günter and me. And The Horse I Used To Ride.
TITEL
Stop Those Bells
Trust Somebody
He Got You
What's A Little More Rain
Horse I Used To Ride
Ivory Cage
Gipsy Eyes
Turned My Upside Down
What Matters
Burning Both Ends
If You Close That Door
After There Is A Blizzard
Like A Rolling Stone