Otis Blackwell – All Shook Up!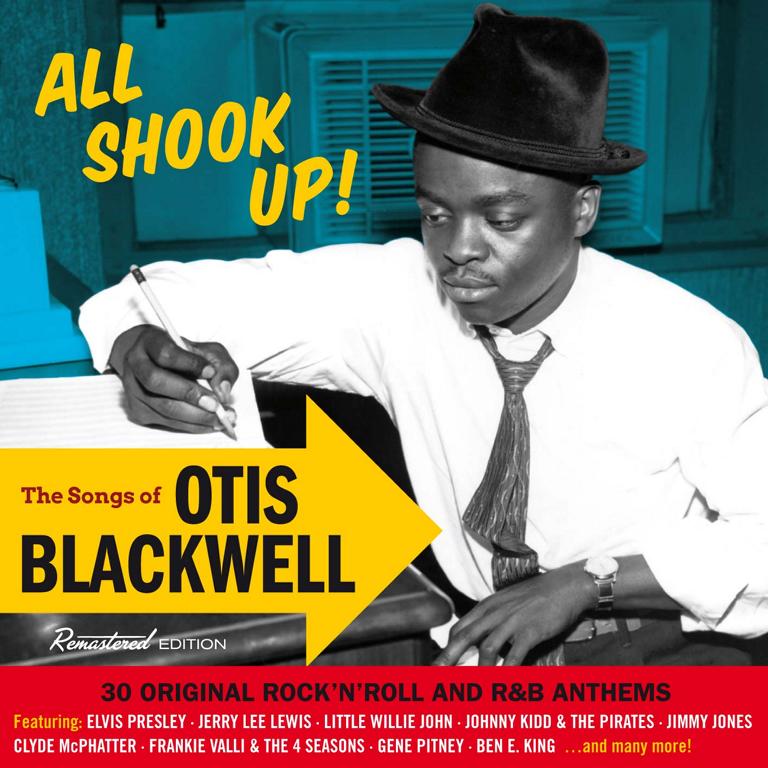 Diese remastered CD-Edition präsentiert Otis Blackwell wichtigste und beständigste Werke aus seiner Karriere. Darunter eine Vielzahl zeitloser Songs, welche er in den in den fünfziger und frühen sechziger Jahren für verschiedene Künstler und Labels komponierte oder bei denen er Co-Autor war. Die meisten Zuhörer werden mehr als eine flüchtige Bekanntschaft mit Elvis Presley-Version von All Shook Up haben. Um weniger vorhersehbar zu sein, wurde sich bei der vorliegenden CD für Alternativen dieses berühmten Komponisten entschieden. Die Aufnahme von 1957 wurde nur ein paar Wochen vor der berühmten Elvis Version aufgenommen und zwar von dem unterschätzten Sänger und Schauspieler David Hess (mit dem Künstlernamen David Hill). In der gleichen Art und Weise, wurde anstelle der Elvis Version von Don't Be Cruel eine Version von Connie Francis verwendet.
Featuring: Elvis Presley, Jerry Lee Lewis, Little Willie John, Johnny Kidd & The Pirates und viele mehr.
TITEL
Hey, Little Girl (Harris, Thurston)
I'll Find You (Pitney, Gene)
Return To Sender (Presley, Elvis)
My Pigeon's Gone (The Five Keys)
Handy Man (Jones, Jimmy)
My Josephine (Blackwell, Otis)
All Shook Up (Hill, David)
Just Keep It Up (And See What Happens) (Clark, Dee)
Mister Twister (The Shirelles)
The Shape I'm In (Restivo, Johnny)
Breathless (Lewis, Jerry Lee)
Don't Be Cruel (Francis, Connie)
(You're The) Apple Of My Eye (Valli, Frankie & The 4 Seasons)
Please, Mister Mayor (Clark, Roy)
Slow Motion (Flemons, Wade)
I Feel Good All Over (Butera, Sam & The Shadows)
Nine Times Out Of Ten (Richard, Cliff & The Shadows)
Fever (John, Little Willie)
Let's Talk About Us (Kidd, Johnny & The Pirates)
Keep Your Mind On What You're Doin' (Dee, Joey & The Starliters)
Honky Tonky (Washington, Dinah)
Daddy Rollin' Stone (Martin, Derek)
Cool Baby (Gracie, Charlie)
Home In Your Heart (Burke, Solomon)
I Told Myself A Lie (McPhatter, Clyde)
North East End Of The Corner (Dion)
Priscilla (Cooley, Eddie & The Dimples)
Make Me Know It (Presley, Elvis)
Brace Yourself (King, Ben E.)
One Broken Heart For Sale (Blackwell, Otis)