Allan Taylor – Down The Years I Travelled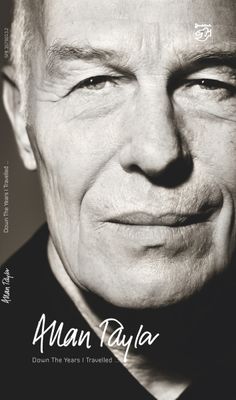 Allan Taylor: The albums from which this collection of songs was taken were made between 1984 and 1995. This was without doubt the most creative period of my life. During this time, apart from writing and recording the songs for the albums, I was touring extensively, playing clubs, concerts and festivals throughout the world, and working on various projects for the BBC.
Die 20 Songs aus dieser Zeit, in der Allan noch nicht bei Stockfisch produzierte, wurden bei Pauler Acoustics remastered. Außerdem hat Allan Taylor noch den Titelsong dieser Doppel-CD geschrieben und im Stockfisch-Studio eingespielt: Down The Years I Travelled
Im Buchformat mit umfangreichem 58 seitigem Booklet.
TITEL
 Down The Years I Travelled
 Win Or Lose
 Choose Your Time
 Golden Island
 There Was a Time
 Songdance
 Jimmy's Song
 Gently Does It
 Banjo Man
 Chimes at Midnight
 Boy Becomes the Man
 Maybe Another Day
 Cry From the Heart
 Don't Think Twice, It's All Right
 So Long
 Let It Come, Let It Go
 The Merlin Cafe
 Carried On the Wind
 Come Home Safely to Me
 Let's Go to Paris
 Across the Borderline